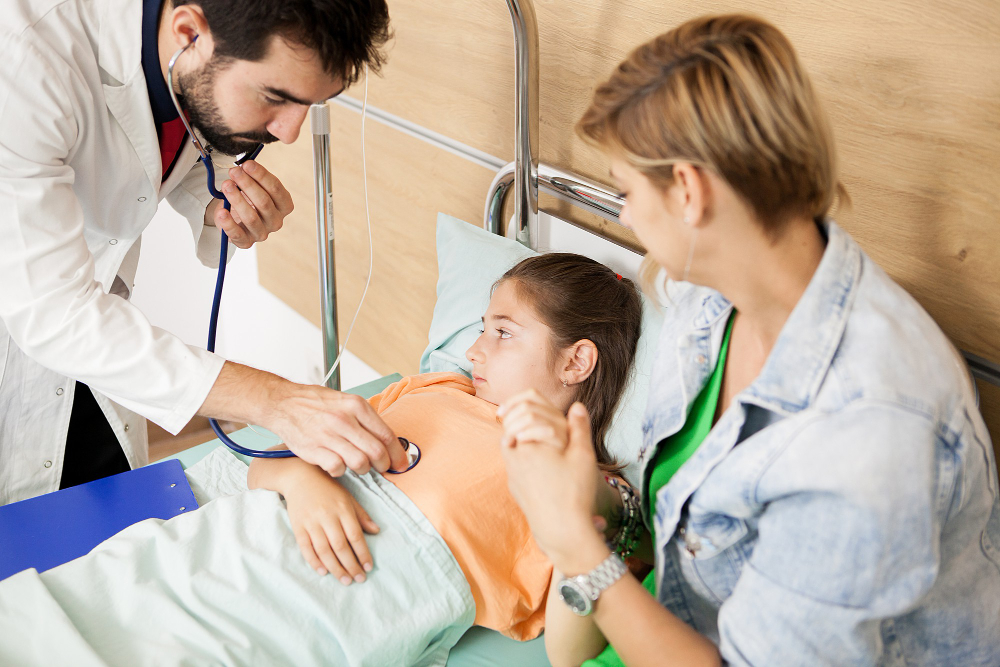 Paediatric Intensive Care
At Ours Hospital, we understand the unique and delicate nature of pediatric healthcare, especially when it comes to critical care. Our Paediatric Intensive Care Unit (PICU) is specifically designed to provide specialized and comprehensive care to critically ill infants, children, and adolescents.

Our dedicated team of highly trained and experienced pediatric intensivists, nurses, and healthcare professionals are committed to delivering exceptional care to young patients in critical conditions. They possess the expertise and knowledge required to handle a wide range of pediatric emergencies and complex medical situations.

In our state-of-the-art PICU, we utilize advanced technology and monitoring systems to ensure precise and continuous monitoring of vital signs, allowing for prompt intervention and close observation. Our PICU is equipped with specialized medical equipment and facilities tailored to the unique needs of children, ensuring their comfort and well-being throughout their stay.

At Ours Hospital, we take a multidisciplinary approach to pediatric intensive care. Our team of pediatric intensivists collaborates closely with other specialists, including pediatric surgeons, cardiologists, and respiratory therapists, to provide comprehensive and coordinated care. This collaborative approach ensures that all aspects of a child's condition are addressed, promoting better outcomes and enhanced patient well-being.

We understand that having a child in the PICU can be an overwhelming and emotional experience for families. That's why we prioritize open communication and family-centered care. Our team takes the time to explain procedures, answer questions, and provide regular updates to parents and caregivers, ensuring that they are informed and involved in their child's care journey.

At Ours Hospital, the safety and well-being of your child are our utmost priority. We maintain the highest standards of infection control and patient safety protocols, ensuring a sterile and secure environment for optimal recovery. Our PICU team is dedicated to providing compassionate, specialized care that meets the unique needs of each child, ensuring the best possible outcomes.

Trust the expertise of our Paediatric Intensive Care team at Ours Hospital. We are committed to delivering exceptional care, employing the latest advancements in pediatric critical care, and providing unwavering support to both children and their families during challenging times. Your child's well-being is our primary concern, and we are here to ensure their journey to recovery is as smooth as possible.