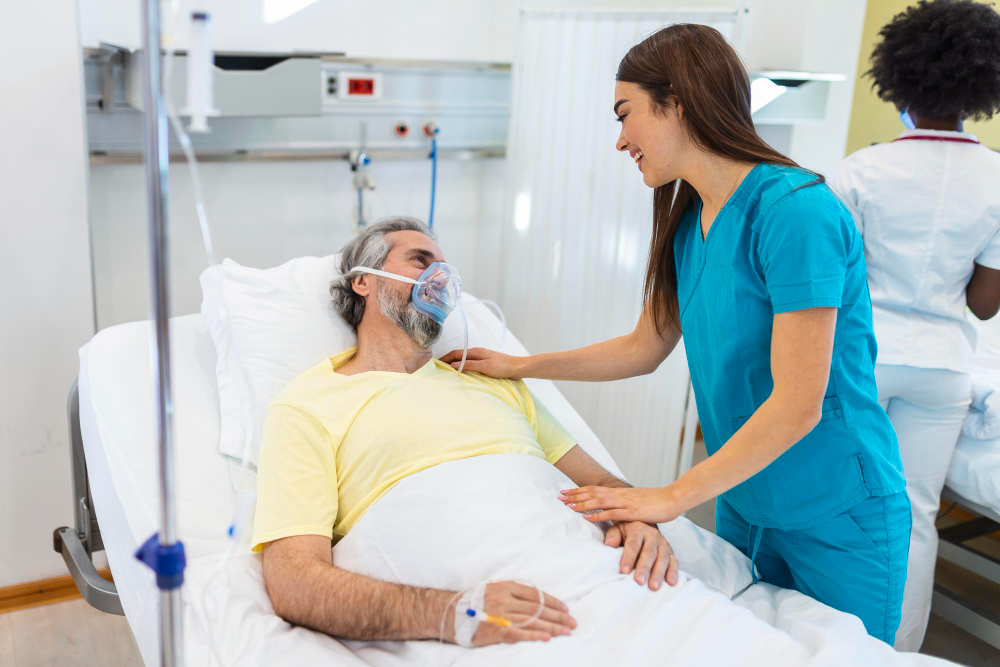 ICU Critical Care (Intensivist)
At Ours Hospital, we understand the critical nature of intensive care and the need for specialized expertise during moments of medical urgency. Our ICU Critical Care (Intensivist) department is dedicated to providing advanced and compassionate care to patients in critical conditions.

Led by a team of highly skilled and experienced intensivists, our ICU Critical Care unit is equipped with state-of-the-art technology and cutting-edge medical resources. Our intensivists are trained to handle complex and life-threatening situations, ensuring that patients receive the highest level of care and attention.

Whether it's post-surgery recovery, severe illness, or medical emergencies, our ICU Critical Care team is prepared to handle a wide range of cases. With a focus on close monitoring, prompt intervention, and personalized treatment plans, we strive to stabilize and improve the condition of our patients.

Collaboration and communication are at the core of our ICU Critical Care approach. Our intensivists work closely with other specialists, nurses, and support staff to create a multidisciplinary care team that provides comprehensive and coordinated treatment. This team-based approach ensures that every aspect of the patient's condition is addressed, promoting better outcomes and enhanced patient well-being.

At Ours Hospital, we prioritize patient comfort and family involvement in the critical care journey. We understand that the emotional support and involvement of loved ones play a vital role in the healing process. Our ICU Critical Care team ensures open lines of communication with patients and their families, providing regular updates, addressing concerns, and offering guidance throughout the treatment process.

The safety and well-being of our patients are our top priorities in the ICU Critical Care department. We maintain the highest standards of infection control and patient safety protocols, ensuring a sterile and secure environment for optimal recovery.

When it comes to critical care, trust the expertise of our dedicated ICU Critical Care (Intensivist) team at Ours Hospital. We are committed to delivering exceptional care, employing the latest advancements in medical science, and providing unwavering support to our patients and their families during challenging times. Your well-being is our primary concern, and we are here to ensure your journey to recovery is as smooth as possible.