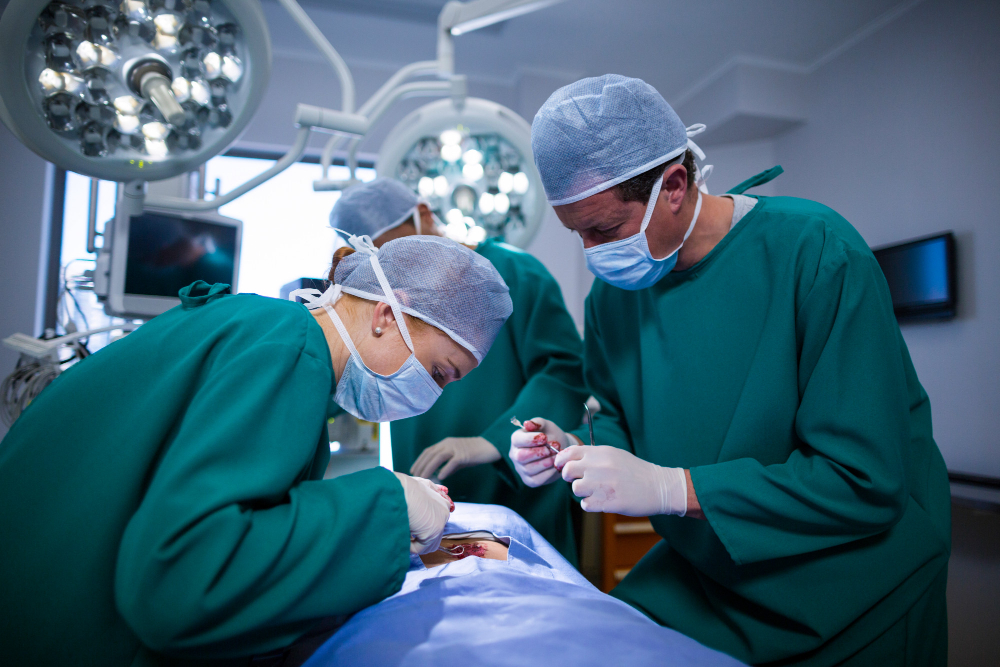 General Surgery
At Ours Hospital, our General Surgery department is dedicated to providing comprehensive and advanced surgical care to address a wide range of medical conditions. Our team of highly skilled and experienced general surgeons is committed to delivering exceptional surgical expertise, utilizing the latest techniques and state-of-the-art technology.

Whether you require elective surgery or emergency intervention, our General Surgery department offers a broad spectrum of surgical services. Our surgeons are proficient in performing procedures such as appendectomies, hernia repairs, gallbladder surgeries, gastrointestinal surgeries, and many others. They approach each case with precision, attention to detail, and a commitment to patient safety.

At Ours Hospital, we understand that undergoing surgery can be a stressful experience. That's why our compassionate and caring team ensures that you are well-informed and supported every step of the way. We take the time to thoroughly explain your condition, discuss the surgical options available, and address any concerns or questions you may have. Our patient-centered approach ensures that you are an active participant in your care.

Our General Surgery department is equipped with state-of-the-art operating rooms and advanced surgical equipment, enabling our surgeons to perform procedures with precision and efficiency. We maintain the highest standards of safety and adhere to stringent infection control protocols to ensure optimal outcomes and minimize the risk of complications.

Post-operative care is a crucial part of the healing process. Our General Surgery department focuses on providing comprehensive post-operative care, including pain management, wound care, and rehabilitation. Our dedicated team of healthcare professionals, including nurses and physical therapists, works collaboratively to support your recovery and help you return to your normal activities as quickly as possible.

At Ours Hospital, we prioritize patient well-being and strive for excellence in surgical care. Trust our experienced general surgeons to provide you with exceptional surgical expertise, personalized care, and a commitment to your overall health. Schedule a consultation with us today and let us be your partner in achieving optimal surgical outcomes and a healthier future.