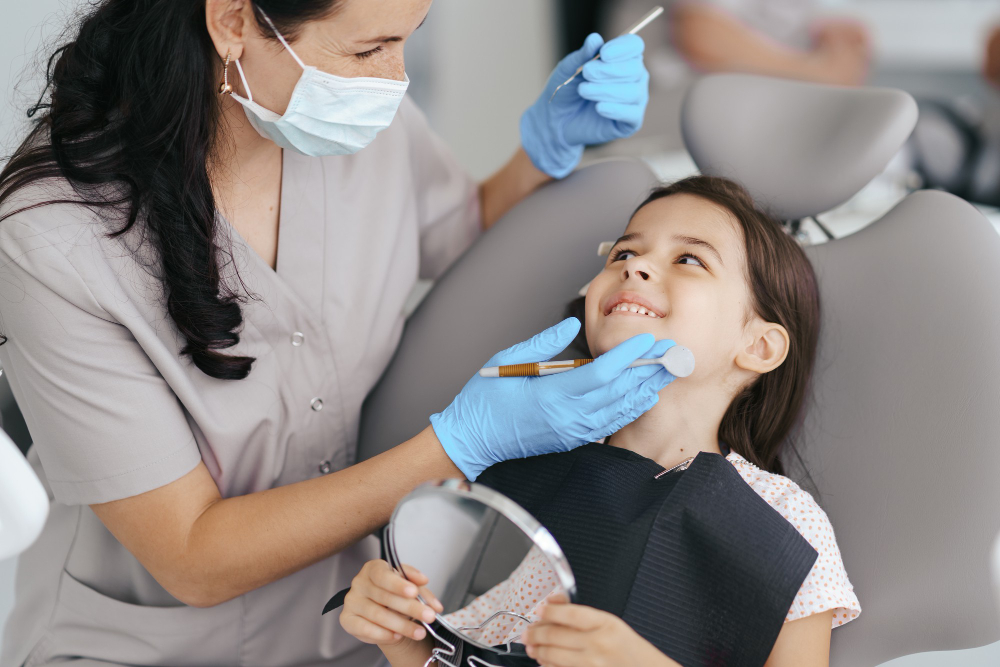 Dental Care
At Ours Hospital, we prioritize your dental health and are dedicated to providing comprehensive and personalized dental care services. Our team of highly skilled and experienced dental professionals is committed to delivering exceptional care while ensuring your comfort and well-being.

Whether you require routine dental check-ups, preventive care, or specialized treatments, our dental care services cover a wide range of procedures to meet your needs. From general dentistry, including cleanings, fillings, and extractions, to advanced treatments such as dental implants, root canal therapy, and cosmetic dentistry, we offer a complete spectrum of dental services under one roof.

Our dental care team utilizes state-of-the-art technology and follows stringent sterilization protocols to ensure the highest standards of safety and hygiene. We believe in staying at the forefront of dental advancements to provide you with the most effective and efficient treatments available.

We understand that visiting the dentist can be a source of anxiety for some individuals. That's why we strive to create a warm and welcoming environment, where our friendly and compassionate dental professionals will put you at ease. We take the time to listen to your concerns, explain procedures in detail, and customize treatment plans to suit your specific needs and goals.

At Ours Hospital, we believe that education and prevention are key to maintaining optimal oral health. Our dental care team is dedicated to empowering you with the knowledge and tools necessary to make informed decisions about your dental health. We emphasize preventive measures and provide comprehensive oral hygiene instructions to help you achieve and maintain a healthy, beautiful smile for a lifetime.

Your dental health is our top priority at Ours Hospital. Trust our experienced dental care professionals to provide you with exceptional care, advanced treatments, and a personalized approach that ensures your comfort and satisfaction. Schedule an appointment with us today and experience the highest standard of dental care in a welcoming and state-of-the-art environment.