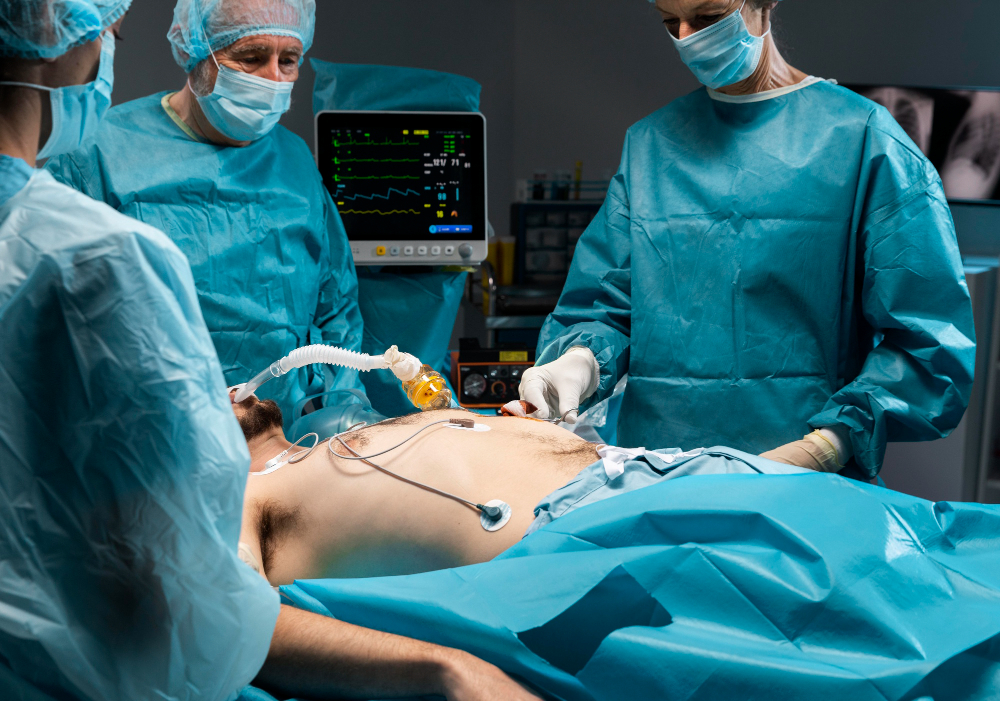 Cancer Surgery Oncology.
At Ours Hospital, our Cancer Surgery Oncology department is dedicated to providing comprehensive and advanced surgical care for patients diagnosed with cancer. Our team of highly skilled and experienced oncology surgeons is committed to delivering exceptional surgical expertise, compassionate care, and personalized treatment plans.

We understand that a cancer diagnosis can be overwhelming and that each patient's journey is unique. Our Cancer Surgery Oncology department offers a multidisciplinary approach, collaborating closely with other specialists, including medical oncologists, radiation oncologists, and pathologists, to provide integrated and individualized care.

Our oncology surgeons specialize in performing a wide range of cancer surgeries, including tumor removal, lymph node dissection, reconstructive surgery, and minimally invasive procedures. They utilize the latest surgical techniques and state-of-the-art technology to ensure precise and effective treatment while minimizing discomfort and promoting faster recovery.

At Ours Hospital, we prioritize patient well-being and strive to provide a supportive environment throughout the entire cancer treatment process. Our team takes the time to thoroughly explain the surgical procedure, discuss treatment options, and address any concerns or questions you may have. We believe in empowering our patients with knowledge, allowing them to make informed decisions about their care.

Our Cancer Surgery Oncology department also focuses on comprehensive post-operative care and rehabilitation. We provide ongoing support and guidance to help you navigate through the recovery phase, manage any side effects, and optimize your overall well-being. Our dedicated team of healthcare professionals, including nurses and oncology specialists, is committed to your comfort, healing, and quality of life.

At Ours Hospital, we understand the importance of emotional support in the fight against cancer. We offer counseling services and support groups to help you and your loved ones cope with the challenges associated with a cancer diagnosis. Our goal is to provide holistic care that addresses not only the physical aspects but also the emotional and psychological well-being of our patients.

Trust our experienced oncology surgeons at Ours Hospital to provide you with exceptional surgical expertise, personalized care, and unwavering support on your cancer treatment journey. We are committed to fighting cancer alongside you and helping you achieve the best possible outcomes. Schedule a consultation with us today and let us be your partner in your battle against cancer.